Smart Security Solutions
We provide a complete range of digital & automate security solutions for
offices & commercial buildings.
CCTV Camera
Keep a watch on every floor with a variety of wired & wire-free CCTV camera range.
24X7 connected Network Cameras for direct digital surveillance.
Automated Pan-Tilt-Zoom (PTZ) cameras to cover each & every corner.
A high capacity Network Video Recorder (NVR) to keep a record of every day.
A strategic Solution Architecture of camera placement for total coverage.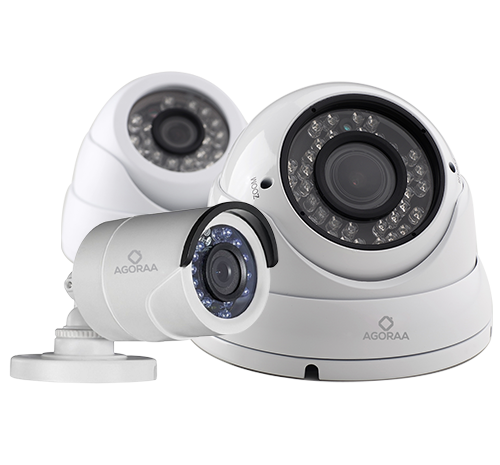 Biometrics & RFIDs
Build a more self-sufficient workspace with a range of building management systems.
Easy attendance management with Biometric Time Attendance Machine.
Keep in check of the patrol with an intelligent Guard Petrol System
E-Card Reader for a quick & hassle-free entry.
Advanced Fingerprint Readers for secure & easy access.
Barriers
Keep the parameters of your building in check & surroundings secure with a range of barriers.
Automated Boom Barrier for smart vehicle management.
Regulate individual entries with Smart Flap Barrier.
Tripod Turnstile for a more secure access control.
Easy pedestrian management with automated Swing Barrier.
Rigid & robust Bollards to control access to spaces.
Scanners & Detectors
Enhance the security at your building with the latest variety of scanners & detectors.
Tunnel size Baggage & Parcel Scanner for a complete inspection.
Millimeter Wave Scanners for screening personnel.
Handheld scanners for a more thorough inspection of individuals.
Drive Through Car Scanner for quicker parking assist.
Door Frame Metal Detectors for quick scanning of traffic.
Access Control
Register, track & control all the traffic at your office with smart access control systems.
Keep a track of traffic at your building with a smart visitor Management System.
Intelligent Elevator Controller to prevent unwanted intrusions.
Multiple digital access regulation devices at each level of entry.
Smart Lock
Unlock to a secure workspace each day with Smart Locks coming with multiple access options.
Integrated Fingerprint scanner to ensure security.
Intelligent face detection for smooth access.
Lock or unlock via E-Card
Completely Wireless Locking & unlocking.
Smart Security Sensors
Ensure the security of your prized employees with a range of Smart Security Sensors.
Intrusion alert sensors that trigger alarms & notify you on your phone.
Gas/ Smoke detection sensors to prevent you from
Passive infrared sensors to keep an eye around at the nights.